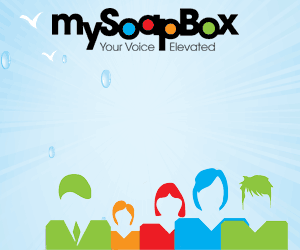 Do you love putting extra money in your pocket?
I know I do! Easily earn some extra income with My Soapbox Panel!  They reward you with cash when you complete surveys, questionnaires, and more! The best part is that everyone qualifies for different surveys based on demographic information, like location, family size, male or female etc. Most of the time doing these or any online surveys will NOT make you rich but can start you to earning money to help save on Christmas Gifts or Fun gifts for the family! I know last year I was able to make enough throughout the year to knock out most of my Christmas shopping!
One reader let us know they got chosen for a $200 Survey from My Soapbox Panel! Hopefully, you can too, but if not there are plenty of other great earning surveys you can participate in! Sign-up now!