Duck & Goose Co Plush Durable Premium Hotel Quality Mattress Topper is now available at Amazon.com for just $76.99(REG $159.99 ) (As of 05 February 2019, 17:40 PST – Details) with $83.00 (52%) Savings.
Want to have Unlimited FREE Two-Day Shipping and Great deals, Exclusive coupons and special promotions to more than 50% Discount?  Sign Up  here.
Overfilled Down Alternative Fiber. Brand Name: Duck & Goose Co.

An easy solution to a too-firm mattress. No chemical smell and doesn't feel hot underneath like memory foam can.

Thickness:2″,Filling:microfiber. 1400gsm premium quality plush microfiber for the ultimate in softness and comfort, constructed from light breathable fabric for optimal relaxation

Anchor bands and stitching ensure secure fit and adapts to mattress depths from 6″ to 22″
Hypo-allergenic and anti-bacterial, the ideal solution for allergy sufferers. Acts as an effective barrier for dust mites and allergens
Machine-washable and dry-able in a front loader for your convenience. *Please do not use a top loader machine as the agitators destroy the fibres.* You do not need to wash your topper before use. It is completely clean and sterile. For best use and to extend the life of your topper, we recommend using a fitted sheet, mattress protector or waterproof over it to diminish the need to wash the topper itself more than once annually.

Ten-year warranty for your satisfaction and peace of mind. HomieHomie is the sole authorized dealer. Please make sure you Purchased from authorized seller.
Breathable for excellent comfort
The Duck & Goose Company mattress topper's unique channel-weave construction facilitates effective airflow and transports moisture and heat away from your body, which allows you to benefit from a pleasant and comfortable temperature for a restful sleep.
Allergy-protection for sublime relaxation
Generously filled with 1400gsm luxurious soft microfibers our mattress pad not only delivers supreme comfort, it has also been created with an anti-microbial dust mite barrier to ensure successful allergy protection.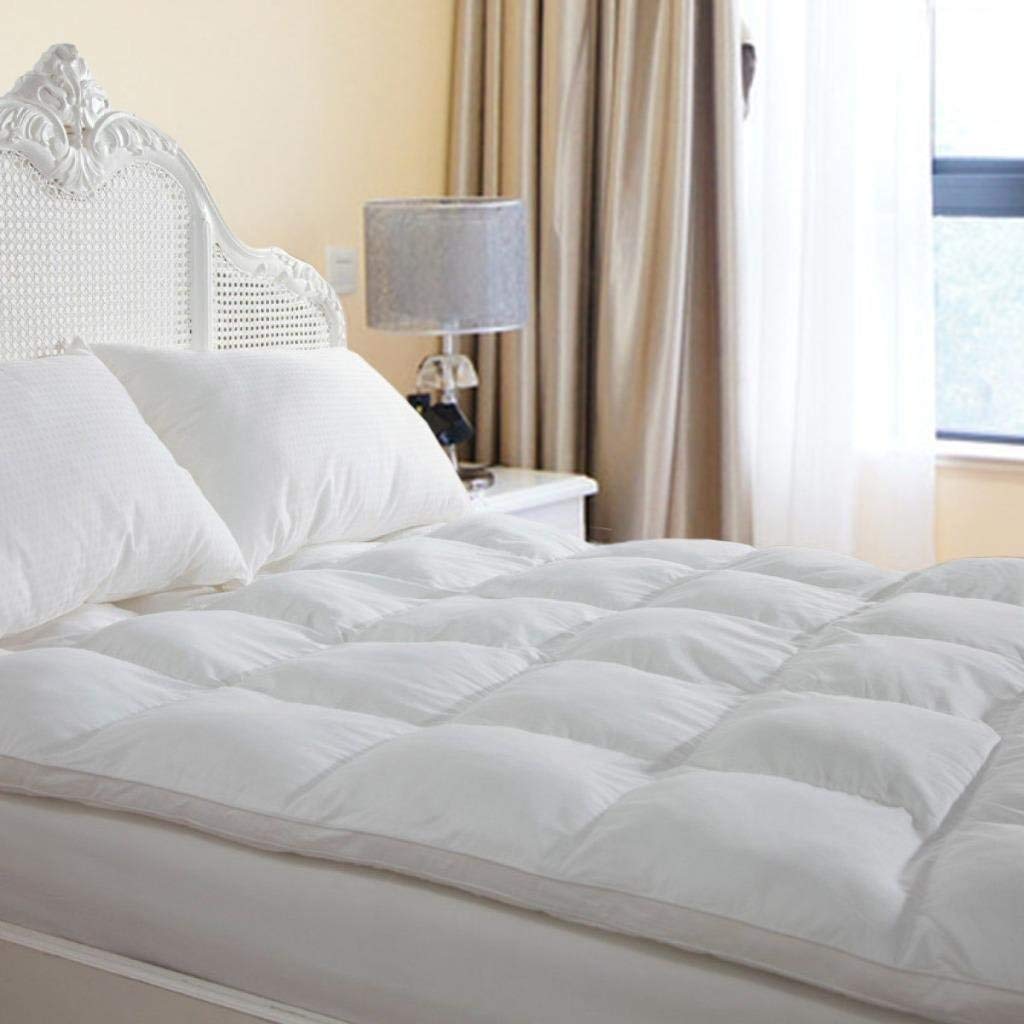 Premium quality Mattress Topper (10-Year Warranty) $76.99 (REG $159.99)