Preference 2-Ply Facial Tissue by GP PRO (Georgia-Pacific), Flat Box, 48100, 100 Sheets Per Box, 30 Boxes Per Case is now available at Amazon.com for just $32.18 (REG $54.91) (As of 22 March 2020, 13:38 PST – Details) with $28.18 (40%)Savings. FREE Shipping. on orders over $25.00 shipped by Amazon.
Here is the Live Product Pricing Snippet to avoid any complication.
Want to have Unlimited FREE Two-Day Shipping and Great deals, Exclusive coupons and special promotions to more than 50% Discount?  Sign Up  here.
This soft, absorbent, value-oriented white 2-ply facial tissue offers a cost-effective solution for high-traffic facilities. Color contrast sheets let you know when it's time to change the box. Your guests, tenants, patients, customers and employees will notice the softness and the quality. Individual box dimensions 9.5″ length by 4.625″ width by 2″ height.
Two lush plies combine to offer thickness, strength and absorbency

Color contrast sheets help indicate when it's time to change the tissue box

A touch of elegance for discriminating guests

EPA compliant for recycled fiber content

Sheet measures 8.85″ length by 7.65″ width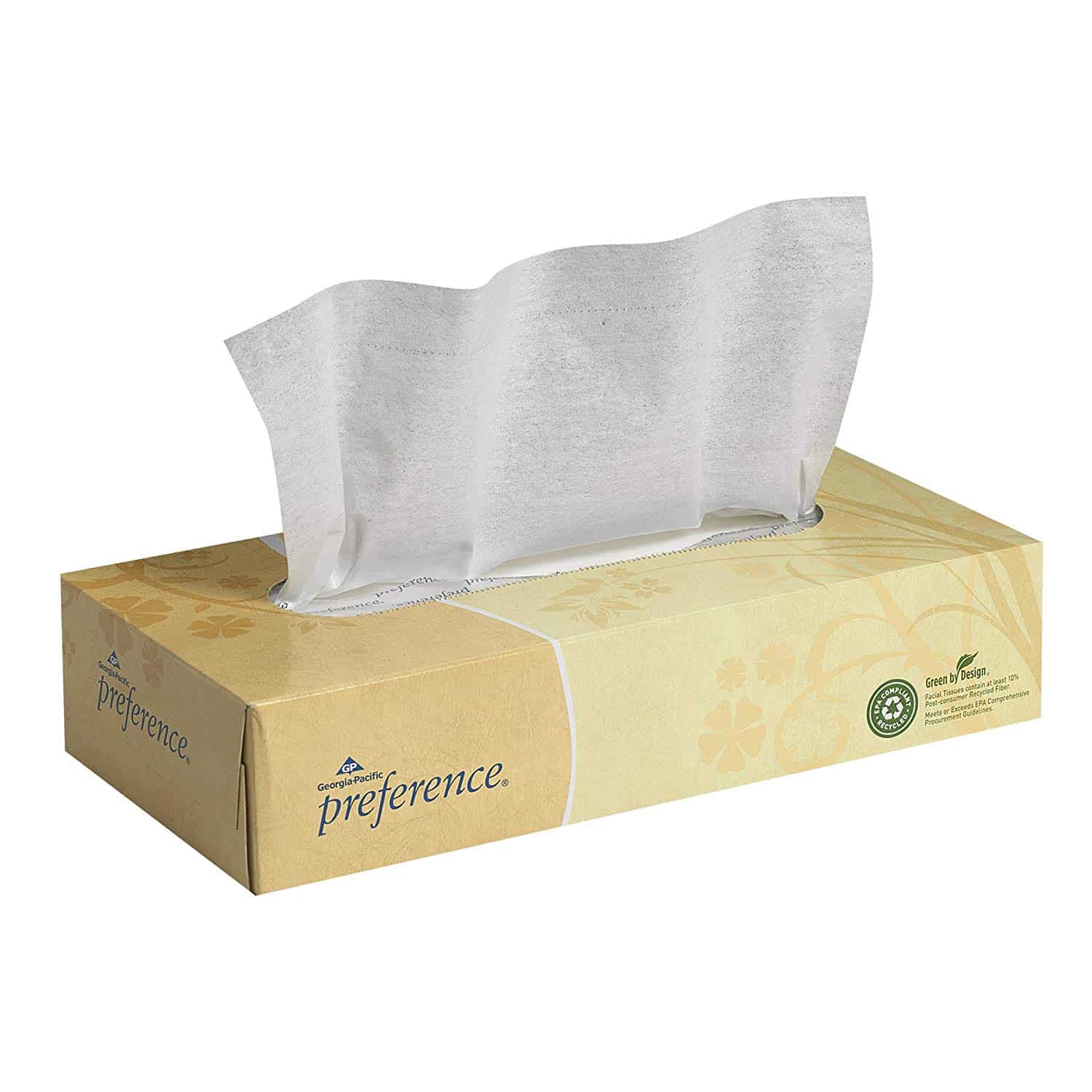 Preference 2-Ply Facial Tissue by GP PRO Flat Box, 48100, 100 Sheets 30 Boxes $32.18 (REG $54.91)