NIVEA Men DEEP Rock Salts Body Wash – Exfoliating Deep Clean with Himalayan Salt – 16.9 fl. Oz. Bottle (Pack of 3) is now available at Amazon.com for just $8.97 (REG $17.97)(As of 28 April 2020, 18:08 PST – Details) with $9.00 50%(Savings)FREE Shipping. on orders over $25.00 shipped by Amazon. Details & FREE Returns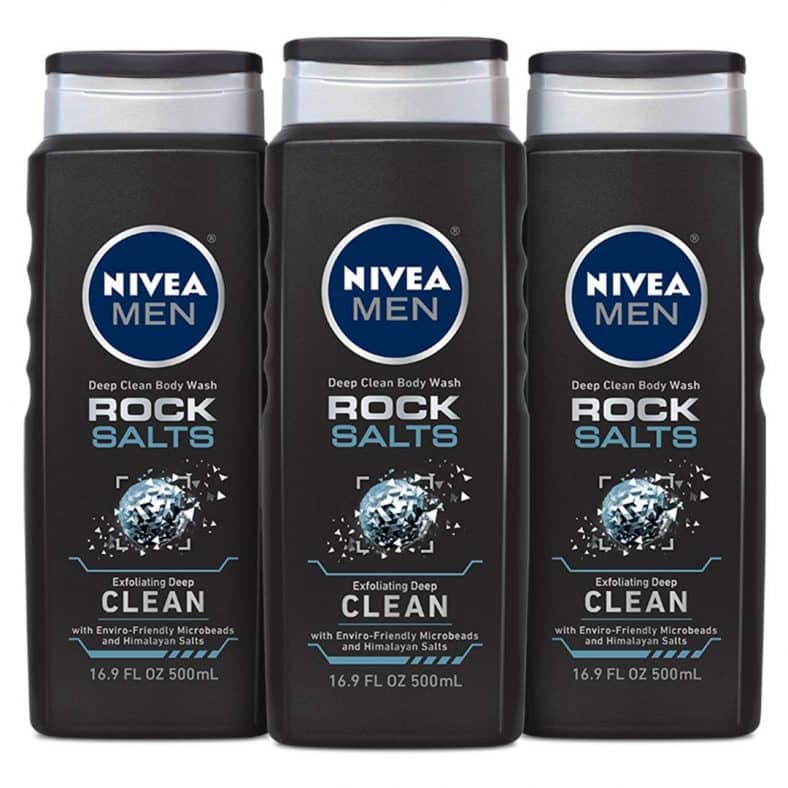 Here is the Live Product Pricing Snippet to avoid any complication.
Want to have Unlimited FREE Two-Day Shipping and Great deals, Exclusive coupons and special promotions to more than 50% Discount?  Sign Up  here.
Deep clean your skin with this innovative formula, specifically developed for men. This shower gel provides a long-lasting woody scent. Made with pulverized Himalayan rock salt rich in natural magnesium, NEW NIVEA MEN Rock Salts Body Wash actively cleans the skin. The foam thoroughly frees skin of dirt and impurities while it gently exfoliates, so you feel fresh, clean and revitalized.
NIVEA Men Deep Clean Rock Salts Body Wash is formulated for Men with normal skin

Removes dirt and impurities to leave the skin clean and refreshed

Pulverized Himalayan rock salt gently exfoliates, removing dead skin and deeply cleans skin

Pour body wash onto with hand or pouf, rub into a lather while massaging over body, Rinse

Comes with three(3) 16.9 fl. oz. bottles
Cleanse and Exfoliate with Every Shower
With pulverized Himalayan rock salt, rich in natural magnesium, actively clean men's skin. Its foam helps free skin of dirt and impurities while gently exfoliating for a fresh, clean, and revitalized feeling.
NIVEA Men DEEP Rock Salts Body Wash $8.97 (REG $17.97)