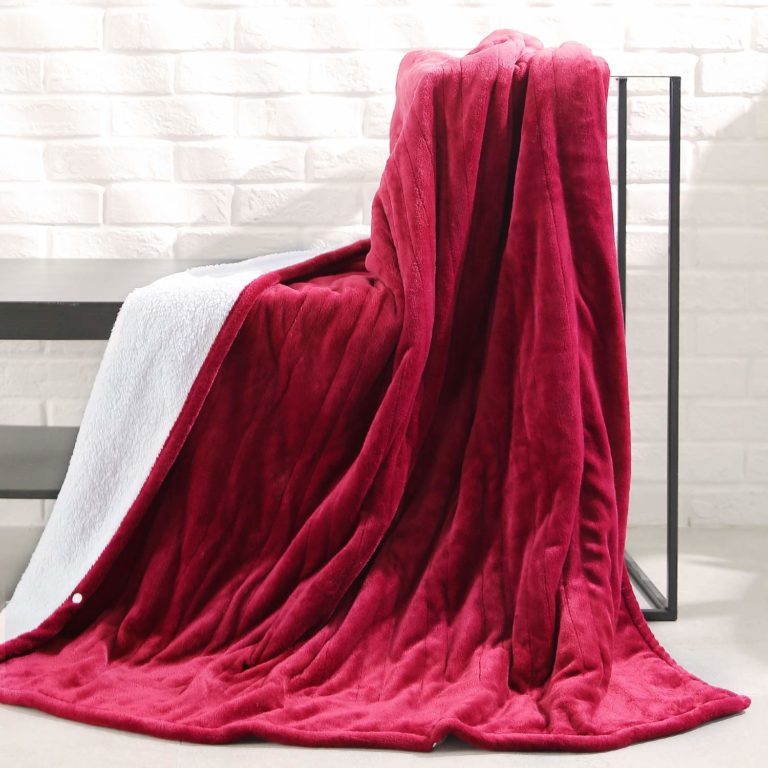 MaxKare Electric Blanket Heated Throw Flannel & Sherpa Reversible Fast Heating Blanket 50″ x 60″, ETL Certification with 3 Heating Levels & 4 Hours Auto Off, Home Office Use & Machine Washable is now available at Amazon.com for just $33.99 (REG $69.99) & FREE Shipping (As of 24 February 2020, 17:26 PST – Details) with $36.00 (51%)Savings. LIMITED TIME OFFER!!!
Here is the Live Product Pricing Snippet to avoid any complication.
Want to have Unlimited FREE Two-Day Shipping and Great deals, Exclusive coupons and special promotions to more than 50% Discount?  Sign Up  here.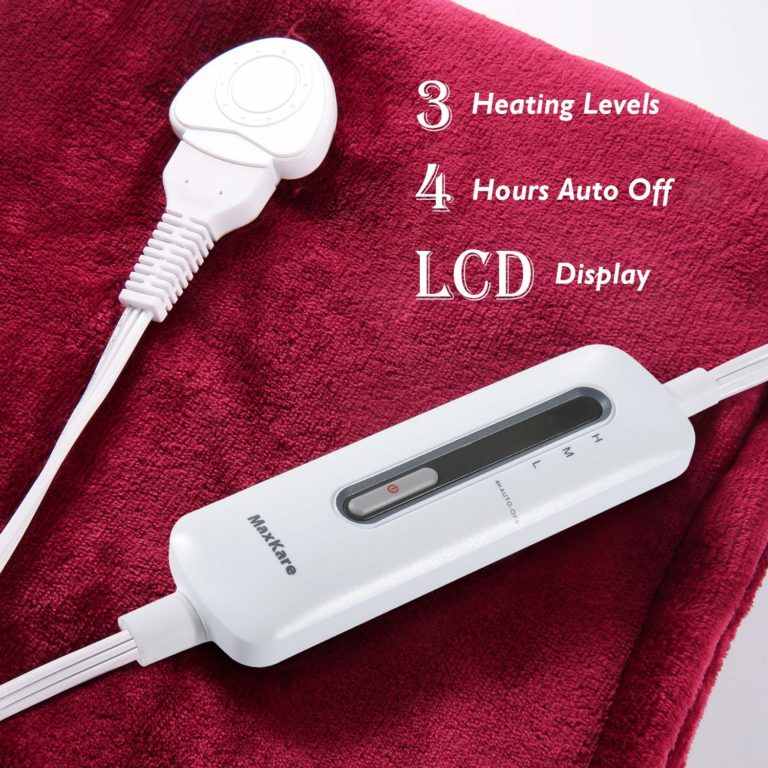 👍 Full-body Comfort & Fast Heating – The heated throw blanket (50*60 inches) cuddles you comprehensively and stably with snap button design while heating rapidly with 4 optional levels (95-113℉) for maximum comfort to combat cold weather

👍 Luxuriously Soft – The side with silky flannel and the other side with sherpa shu velveteen bring optimal sense of comfort, both sides working efficiently to preserve heat for further warmth

👍 Safety Assurance – Shuts off automatically after 3 hours of continuous use, no worry of forgotten shutoff; Overheat protection promotes safer user experience of this electric throw blanket

👍 Machine Washable & Easy Maintenance – The detachable controller and the washable fabric materials helps maintain the hygienic and soft use of this electric warming blanket for years to come

👍 Flexible & Versatile – Long power cable (9.8 feet) makes the electric heated blanket free of restriction by a short cable to work flexibly in a wider range; Can also be used as a normal blanket by simply detaching the controller
Product Operation Guide: 1) Connect the luxury blanket with the controller first and then connect it to the power supply 2) Set with the highest heating level, and then set with a proper level after the desired temperature has been reached 3) Cover yourself in the blanket and stabilize with the snap button for better heating effect 4) After using, please shut off the controller and disconnect it from the power supply, then put away the blanket
User Tips:
After turning on the electric heated throw blanket, you can choose the highest heating level for rapid increase in temperature.
If you do not feel warm enough, you can use the product with less clothes for its closer contact with the skin, or place a covering (like a quilt) for better effect.
Do not use at the highest heating level for long.
Included:
1 x Large heated blanket
1 x Controller
1 x User manual
MaxKare Electric Blanket Heated Throw Flannel & Sherpa Reversible $33.99 (REG $69.99)