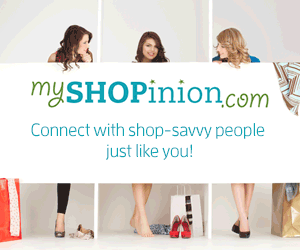 MySHOPinion – Earn Rewards for your Opinion!
MySHOPinion.com is an online panel designed to collect the experiences and opinions of shoppers just like you. The information you provide helps us understand retail trends and developments that your favorite brands and companies use to make decisions about everything from the kinds of clothes they sell to the deals and discounts they offer. Connect with other shop-savvy customers, like you, to share opinions and insights on all things retail!
You'll earn reward points for every activity you complete on MySHOPinion.com. Once you've reached 500 points, you get a $5 dollar Tango card.
Follow Us On:
Mojo's Facebook
,
Instagram
,
Twitter
and
Pinterest
and catch all our deals!