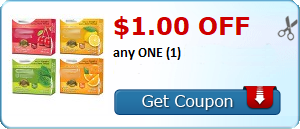 Jergens Moisturizing Lotion only $0.34 at Walmart & Target!
Here is a great way to keep your skin soft during the winter. Head over to Walmart where you can get a great deal on Jergens lotion.
Jergens Moisturizing Lotion – $1.84 (buy 2)
Use the $3/2 Jergens Moisturizers coupon
= $0.68 for both or just $0.34 ea
This is for the 3-oz size. The .5 oz is the size in the trial/travel bins.
Plus, you can score this same deal at Target!
Jergens Moisturizing Lotion – $1.84 (buy 2)
Use the $3/2 Jergens Moisturizers coupon
= $0.68 for both or just $0.34 ea